Home

/

YACCOPRO LL III SAE 5W30
Yacco Pro Synthetic - YACCOPRO LL III SAE 5W30
YACCOPRO LL III SAE 5W30
Automobile
4080

Families :

LONG LIFE - MID SAPS

Synthetic

Viscosity :

5W30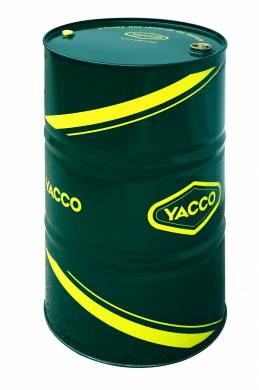 Specifications
ACEA C3
API SN
VW 504.00/VW 507.00
Porsche C30
BMW Longlife-04
Mercedes MB 229.51/229.31
Descriptions
Yacco YACCOPRO LL III SAE 5W30 is synthetic "Mid SAPS" oil for gasoline and diesel engines.
Suitable for gasoline, diesel and LPG engines in passenger cars and light commercial vehicles, with or without a turbocharger. Specifically designed for new vehicles (from Euro 4 onwards) which are fitted with an aftertreatment system and require the use of an oil which meets one of the specifications below.
Properties and advantages
Designed to increase fuel economy and reduce exhaust emissions.
Excellent shear resistance at very high temperatures (high HTHS viscosity) and outstanding oxidation resistance extend the service life of the engine and ensure it performs at an optimal level.
SAE 5W grade formula improves oil flow at cold temperatures and provides immediate and optimal lubrication upon start-up.
"Mid SAPS" formula containing lower levels of sulphated ash, phosphorous and sulphur extends the service life of particulate filters and catalytic converter systems.
This helps protect the environment by reducing fuel consumption and exhaust emissions (particulates, Nox,...).