Home

/

BVX V 1000 SAE 75W80
Synthetic lubes Synthetic 100% - BVX V 1000 SAE 75W80
BVX V 1000 SAE 75W80
Gearboxes / beam axles
3411

Synthetic 100%

Viscosity :

75W80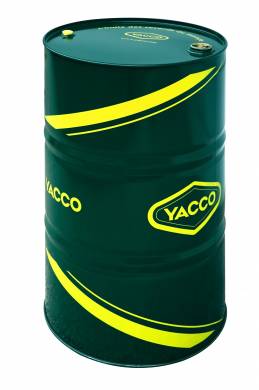 Specifications
VOITH RETARDER 153.00090010/VOITH Class C
EATON MANUAL TRANSMISSION
MAN 341 Type E-4/V-R
MB 235.29
ZF TE-ML02D
Descriptions
Yacco BVX V 1000 SAE 75W80 is a 100% synthetic oil for manual transmissions.
Suitable for VOLVO manual gearboxes and VOLVO I-Shift automated manual transmissions, which require the use of a VOLVO 97307 fluid (RENAULT & VOLVO heavy duty lorries). Also suitable for Voith retarders used in "longlife service", where the manufacturer recommends the use of a Voith Type C or Mercedes MB 235.29 fluid.
Due to its high level of performance and its 100% synthetic formula, Yacco BVX V 1000 SAE 75W80 allows for longer oil change intervals (max. 400 000km / 3 years for transmissions & max. 240 000km / 2 years for retarders, depending on service conditions).
Properties and advantages
Particularly stable viscosity in service (100% synthetic oil, excellent resistance to shearing and heavy loads).
Very good extreme pressure, anti-wear and anti-corrosion properties for increased protection of gear components under the most severe service conditions.
Helps to protect the environment by reducing fuel consumption and exhaust emissions (CO2 , etc.).
Excellent anti-foam function and very good filterability for effective lubrication under any conditions.
Improves driving comfort thanks to easier gear changes, particularly during cold starts.